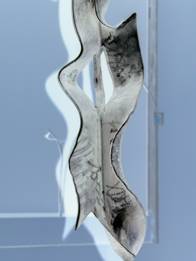 My customers and designers love working with me for these reasons:
I always think in terms of the whole design intent and style
I can provide a new perspective or unforeseen possibilities based on my experience and on what I know iron can do
My signature is distinctively unique, totally hand-made detail
I have over 20 years of experience working with iron
My work never conceals the nature of my material – iron. On the contrary, the beauty of it is always demonstrated.
Why is my work unique?
I work only with hot, liquid iron in contrast with commercial iron cold bending. I use a hammer, not a press. I touch and work every piece of my creation many times before I am satisfied. And it always leaves my hands as a piece of art.